Chiropractic services in Hays & Topeka, Kansas
Getting you out of pain and keeping you out of pain
Our practice specializes in treating a variety of conditions. We treat patients daily who suffer from chronic lower back and neck pain, sports injuries, repetitive stress disorders, work injuries and whiplash. We provide our patients with excellent chiropractic care using "state of the art" chiropractic techniques, physio-therapy methodologies and exercise therapy.
We take pride in working closely with Fort Hays State University's Athletic Program by treating their athletes with chiropractic care to ensure the athlete's quick recovery to health.
Due to the many policy changes insurance carriers undergo, we will contact your insurance company for you to guarantee the coverage of our service before treatment. This helps cut down on any surprise costs!
Dr. Uehling and Dr. Dreiling provides a free consultation during which he/she will review your signs, symptoms and history. Do not put your health on hold! We have manageable payment plans. We will work with you to ensure you are able to maintain good health.
At Riverside Chiropractic our goal is to get you out of pain and keep you out of pain!

Our Services
Our specialists provide the following chiropractic services with skill & care to help get you and keep you out of pain.
Sports Physicals

Sports Injury Evaluations & Diagnosis

Postural Analysis

Spinal Adjustments

Electrical Stimulation for muscles with alternating & direct current for musicle re-education

Pain Relief for muscle spasms and post-surgical pain

DRX9000 Spinal Decompression for sciatica, bulging discs, herniated discs, degenerative discs, chronic neck & low back pain
Chiropractic Care
Chiropractic is a branch of the healing arts which is based upon the understanding that good health depends, in part, upon a normally functioning nervous system (especially the spine, and the nerves extending from the spine to all parts of the body). "Chiropractic" comes from the Greek word Chiropraktikos, meaning "effective treatment by hand." Chiropractic stresses the idea that the cause of many disease processes begins with the body's inability to adapt to its environment.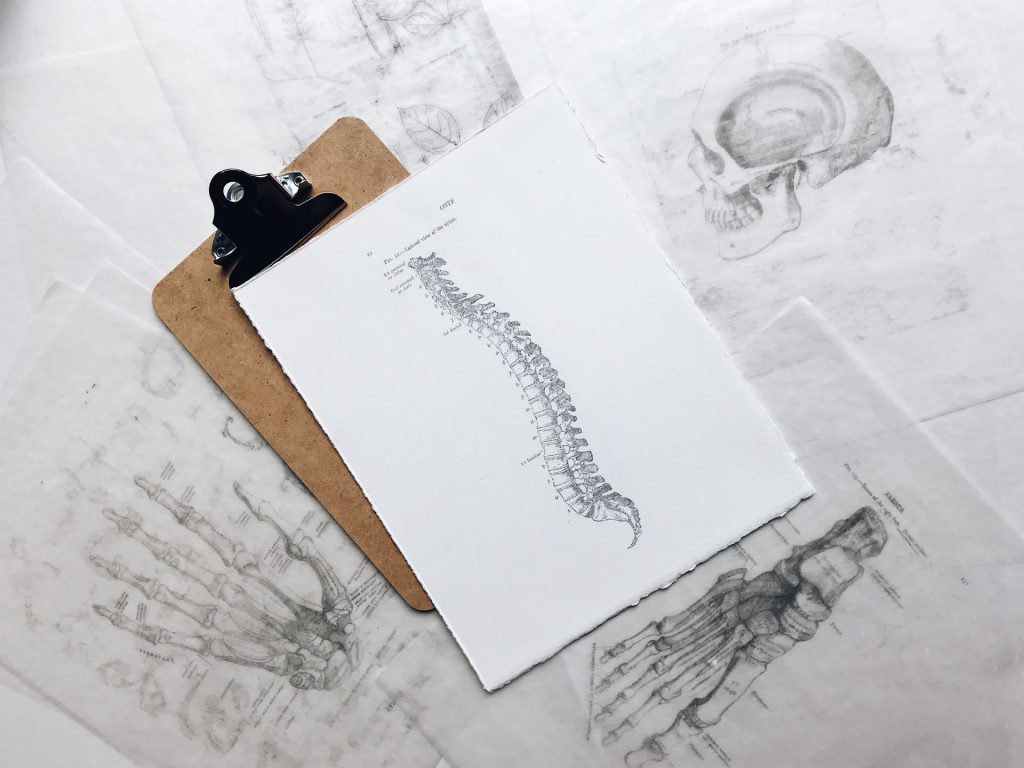 Chiropractors use a standard procedure of examination to diagnose a patient's condition and arrive at a course of treatment. Doctors of chiropractic use the same time-honored methods of consultation, case history, physical examination, laboratory analysis and x-ray examination as any other doctor. In addition, they provide a careful chiropractic structural examination, paying particular attention to the spine.
Chiropractic teaches that reducing or eliminating this irritation to spinal nerves can cause your body to operate more efficiently and more comfortably.
Chiropractic also places an emphasis on nutritional and exercise programs, wellness and lifestyle modifications for promoting physical and mental health.
Dr. Brennan C. Uehling
Dr. Uehling has been active in track, football, basketball and golf since he was in high school. Using football and track scholarships, Dr. Uehling attended and graduated from Dodge City Community College and Chadron State College, Nebraska. After graduating from Colby Community College with a Physical Therapy Assistant Degree and Associate Degree in Applied Science, he worked for Health South Physical Therapy providing rehabilitation for orthopedic surgeons in Dodge City.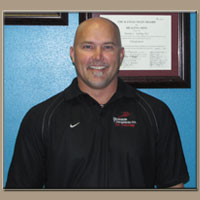 Deciding to extend his education further, Dr. Uehling graduated from Cleveland Chiropractic College in 2002 with a Doctor of Chiropractic Degree. For the first two years following his doctorate degree, Dr. Uehling directed clinics in Gold's Gym in Fayetteville, Arkansas. In 2004, Dr. Uehling established Riverside Chiropractic Clinics in Ness City, Jetmore and Dodge City while bringing the first DRX9000 Disc Decompression Table to western Kansas.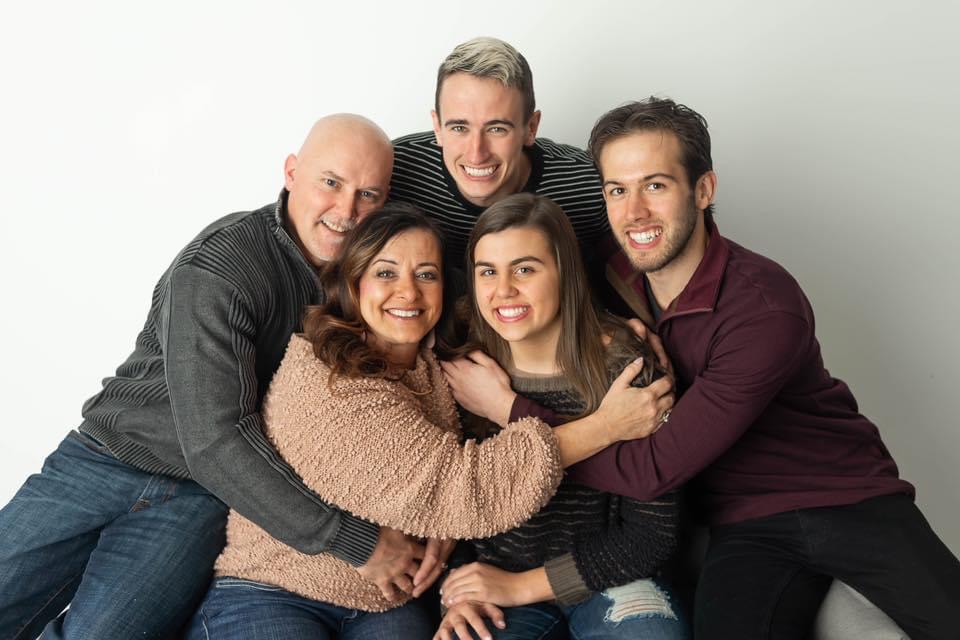 In 2008, Dr. Uehling moved his practice to Hays, Kansas, where he now resides with his wife, Cammy, and their children, Blake, Morgan and Jenna.
Dr. Chelsey Dreiling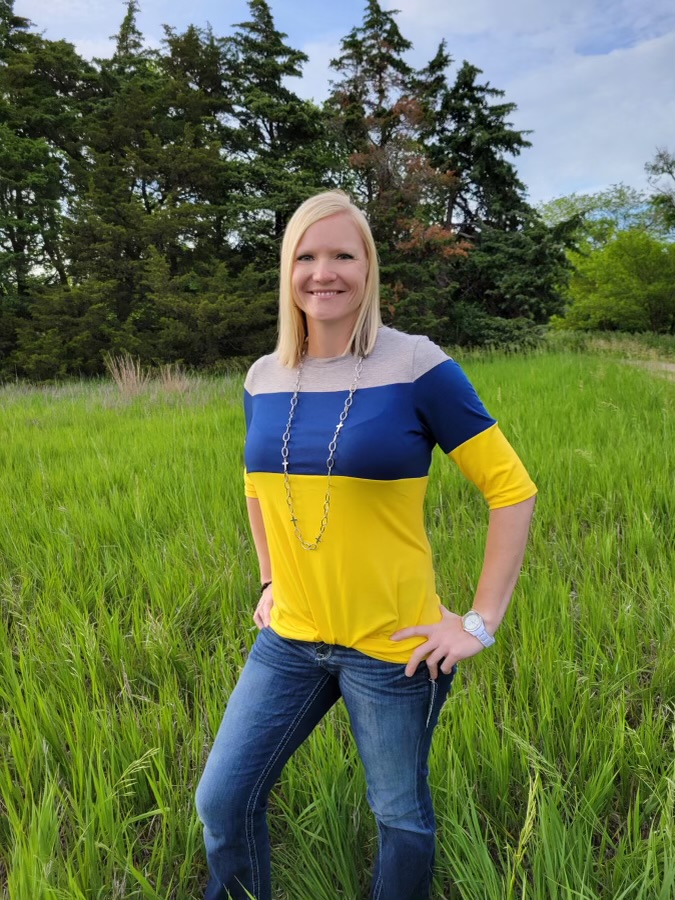 Passion for healthcare and overall wellness are the driving forces that Dr. Dreiling stands by as she develops her practice. Growing up in Victoria, Kansas, Dr. Dreiling was very involved in track, basketball, volleyball and softball. It was her passion for a total well-being that inspired her to receive her Associate of Applied Arts from Hutchison Community College in 2008, followed by her Bachelors in Kinesiology in 2011 from Fort Hays State University. In 2012 Dr. Dreiling received her Physical Therapy Assistant diploma (PTA) from Colby Community College and then pursued her career at Mid-America Rehab Hospital in Overland Park, KS. It was there she decided to pursue her lifelong dream of becoming a chiropractor. Dr. Dreiling received her Doctor of Chiropractic at Cleveland University in Kansas City. She strives to work with patients of all ages and help them achieve their whole body wellness through chiropractic care, exercise and nutrition. Dr. Dreiling is excited to share her knowledge and expertise with her patients and looks forward to opening her practice, Riverside Chiropractic, North Topeka.
Getting you out of pain and keeping you out of pain is our number 1 priority. We offer services across the state and by appointment on weekends. Walk-ins are welcome. Contact us today, you will be glad you did.